Learn More About Fleas and Ticks Control
Fleas and Ticks Control
For animal lovers, Fleas and Ticks in Singapore are the number one enemy. These are parasites commonly found in domestic pets like dogs and cats. Just like bed bugs, they suck the blood of their target in order to feed. Both Fleas and Ticks carry with them dangerous pathogens and harmful diseases.
Fleas bites can spread bartonellosis, bacterial illness that includes a rash and flu-like symptoms. They are capable of transporting tapeworms and in rare cases, cause anemia from a single bites. Flea bites are unbearably itchy and annoying, and if any unusual symptoms starts to show best to get a doctors advise.
Tick or Flea in Singapore may be the least of your concern, especially if you do not own pets. You can simply get it by going for a walk in the park or visit neighbours home that owns a pet. According to Centres for Disease Control and Prevention, it is important to rectify the signs of Fleas and Ticks. As they poses a health risk to human and animal health.
Additionally, they carry germs that can result to plague or cat scratch disease. Ticks bite are unsafe too as they spread various illnesses like Lyme disease, Anaplasmosis and Bourbon virus. When ticks and fleas infest, it can cause a lot of problems. Do not let the situation worsen and contact a Professional Pest Control for a Tick and Flea treatment.
keyboard_arrow_leftPrevious
Nextkeyboard_arrow_right
Prevention Is Better Than Cure
Basic Fleas and Ticks Control Tips
Everyone who owns pets will definitely agree that their pets are a part of the family. Thus, we always want to keep them safe. But how can you protect them from parasites like Fleas and Ticks? Read on to find out:
Limit Outdoor Time
The more time they spend outdoors, the higher the chance that they will pick up Fleas and Ticks from other pets.
Avoid Contact With Stray Animals
Most time, stray animals lack hygiene care and they will most likely have an infestation. Constant itching scratching is an indication of Fleas and Ticks.
Maintain Your Pet's Grooming
Bathing and brushing your pets regularly, you will be able to immediately check if they have Fleas or Ticks. Buy a Tick or Flea comb and always look out for the signs of Fleas on dogs.
Trim Your Yard
If you have a garden or backyard, make sure that you keep your grass mowed and the plants trimmed. That's because Fleas and Ticks thrive in tall grasses and wooded areas. By doing so, Fleas and Ticks will have little to no place to hide.
Keep Your House Clean
These pests can also live on carpets and rugs. Make sure to vacuum it at least once a week. It will help to rid of Fleas eggs.
First Try These Remedies
Do-It-Yourself Fleas and Ticks Control Home Remedy
Killing Fleas and Ticks is no easy task. Nevertheless, there are many home remedies for Fleas and Ticks available for pet owners to try. For example:
Lemon Bath
Many insects hate the citrus smell of lemon, Fleas included. Give your pet a lemon bath by diluting half a cup of lemon juice into two cups of water. Then, add their soap or shampoo, it is a natural Flea and Tick prevention.
Eucalyptus Oil
This is a popular solution Flea and Tick treatment. Simply combine it with water, and put it in a bottle. You can use this as a spray for Flea and Tick repellent.
Salt
Salt is a natural remedy that will dehydrate and repel Fleas. All you need to do is sprinkle it on your carpets and leave it on for 1 to 2 days. After that, vacuum all over your home.
Apple Cider Vinegar
This is another spray you can create to repel Ticks. Just mix 4 tablespoons of the vinegar, 2 cups of water and 2 tablespoons of neem oil. You can use this on your clothing and even on the skin. You can also spray it on the furniture outside your lawn.
Lavender
For green thumbs out there, planting lavender can help ward off Fleas. Besides being a great remedy for dog who has fleas, it will make your garden smell good too.
Steps To Solve Your Ticks & Fleas Problem
Get A Pest Control Program
Once the fleas and tick infestation gets out of the hand, prevention and home remedies will not be enough to treat it. You need to engage with pest control experts like Innovative Pest Management for an effective elimination.
Inspection & Identification
A big part of our work involve conducting a thorough inspection in your premise. This allow us be able to identify any current pest infestation or potential pest issue that you might face.
The inspection is conducted either by: 
Visual Inspection or

Thermal Imaging Inspection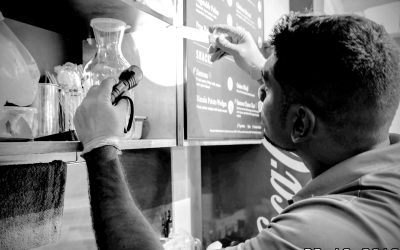 Application
A big part of our work involve conducting a thorough inspection in your premise. This allow us be able to identify any current pest infestation or potential pest issue that you might face.
These are some of our methods:
Liquid insecticide
Residual Insecticide

Direct elimination
Misting
Fine water droplet that will cover the entire house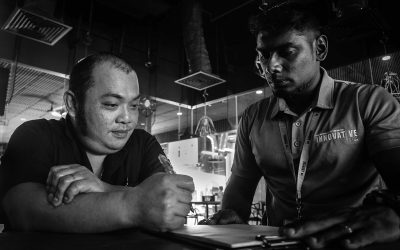 Reporting
A big part of our work involve conducting a thorough inspection in your premise. This allow us be able to identify any current pest infestation or potential pest issue that you might face.
Our reports system will:
Hardcopy- A hard copy will be given to you at the end of the session or;

Softcopy- An E-Report will be emailed to you directly. This allow you to be at work and yet know that the pest issue is being taken care of.
What Can You Expect
Why Choose Us
Dedicated Point of Contact
Your own personal admin will be handling your scheduling, feedback and pest related issue.
Dedicated On-The-Ground Pest Supervisor
Your own pest supervisor will be handling any re-infestation pest issue.
Quality Check
Our operation manager will be heading to your premises for quality control check during the duration of your contract.
Call Back
Same day call back without any charges. For urgent matters, we will be in under 2 hours. That is our commitment.
Document Related Issue
All soft copy service report is updated in a dedicated server while a hardcopy will be filed up and placed in your premise. We have the know how to help you in any kind of licensing, from SFA Food Stall, to AVA catering, to passing an Audit and even shipyard and vessel pest clearance.
Pest Identification & House Keeping
Our local technician will be on hand to provide training on pest identification and the housekeeping status in order for your premise to be pest free.
LET'S CHAT
Tell us all about your pest!!
keyboard_arrow_leftPrevious
Nextkeyboard_arrow_right
We would love to hear from you!
CONTACT US
We love to talk " Pest". Let us know how we can help you. From getting your F&B Pest Contract to sharing your home with creepy crawlers. Let us know. Nothing is too big or small for us.
Don't hesitate to call us, email us or send us through the contact form.