Learn More About Hornets and Wasps Control
Hornets and Wasps Control
There are about 100,000 types of Wasps species in the entire world. The most common species is the Paper Wasp. Hornets, a species of vespid wasps, are often mistaken for bees. Hornets and Wasps are able to build their nest in many locations and prefer places like attics, tree branches and eaves.
One of the biggest threat from Hornets and Wasps is their capability to defend the entire nest colony. They will vigorously attack and sting when they feel threatened. They are able to sting multiple of times without causing any harm to themselves. The stinging insects can cause major complication if attack by a swarm or an allergy reaction from its venom.
They are very aggressive around their nest sites and poses a great danger when they attempting to remove the nest. Hornets and Wasps releases pheromones to signal other in their colony to attack and calls the entire swarm if needed. Hundreds of people have died every year from allergy reactions from their venom. There are plenty of Pest Control Companies and ways to prevent them.
Ultimately, Innovative Pest Control Services is the best choice. When it comes to Hornets and Wasps Control in Singapore.
keyboard_arrow_leftPrevious
Nextkeyboard_arrow_right
Prevention Is Better Than Cure
Basic Hornets and Wasps Control Tips
What is the best way to eliminate and get rid of Hornets and Wasps nests found in trees or inside homes? To rid of Wasps or Hornet nest is tricky for homeowner, instead call Bees Wasps and Hornets Pest Control Services.
Clear Leftover Food
Remove any food source, soda bottle and clean crumbs regularly and avoid leaving pet food unattended. Seal the garbage lid tightly and do note that they are not picky and consume both protein rich and sugary food.
Sealing Off Entry Points
Seal all of the doors and windows and use caulk to fill the tiny cracks or crevices around your premises. If you are using screens on your windows, ensure that there are no holes as they can fit into holes.
Repellent Plants
Use repellent plants instead of planting bright coloured flowers around your garden. Plants like mint, basil, and geranium helps to deter True Hornets, Bald Faced Hornets and even European Hornets
Try These Out First
Do-It-Yourself Hornets and Wasps Control Remedy
A misunderstanding about Hornets and Wasps activities is that, they can only be outdoors. In reality, it is easy to found them in Residential and Commercial Businesses. There are a few natural remedy that will help to rid of these pesky insects.
Essential Oils
Mix a couple drops of lemongrass oil in a spray bottle and add a few tablespoons of dish washing soap. Fill the bottle with normal temperature water and shake well before use. Spray the solution on their nests, and be sure to look for them under the roofs, eaves, and ledges.
Peppermint Solution
Mix a few drops of peppermint essential oil and a couple tablespoons of dish washing soap in a spray bottle. Spray the nest with the solution mix and be sure to identify the type of species before handling the matter.
Homemade Trap
Make trap by cutting the top third off and invert the bottle with cap taken off. Place in the bottle with the cap pointed downwards. The inverted side will function as a funnel and trap the insects inside. Fill bottle with sweet can drinks or wine and place it away from human-traffic areas.
Soap and Water
Soap and water help to rid of small Hornets and Wasps nests. Add 3 spoonful of dish washing soap and water into a spray bottle and shake well. Spray the mixture on the nest to suffocate them, eventually killing them.
Dryer Sheets
Hang the dryer sheets randomly around the premises or inside your letter box if pest nest is there. Some reviewed, saying it works like a charm, some others say it does not have any effect. Nonetheless, there is no harm trying to avoid them.
Learn About Hornets and Wasps Treatment
Hornets and Wasps Control Treatment
What happens when you contact a Specialist Pest Wasps and Hornets Control expert? Here are the process that Innovative Pest Control follows to rid of the pest problem.
1. Premises Inspection
Our licensed Specialist will check thoroughly the ground or hanging nests. And determine the best solution to safely remove all the live insects within it. If you encounter multiple type of Hornets or Wasps species on your property.
We will identify each insect and advise you of a treatment best suit for your premises
2. Destroy Nests
When we have located the Hornets and Wasps on your premises. We will treat the nests with an advanced substance, specifically to eliminate the insects inside its nests. We are always careful when dealing with pest-control substances. And usage of every product are strictly according to the label instructions.
3. Block Entry Points
Finally, we will make sure the entry points are seal after removing the nest to avoid recurring. We will advise owner of the best precautionary measures to apply as a routine checklist.
Learn About Hornet and Wasps
Getting A Control Program
Inspection & Identification
A big part of our work involve conducting a thorough inspection in your premise. This allow us be able to identify any current pest infestation or potential pest issue that you might face.
The inspection is conducted either by: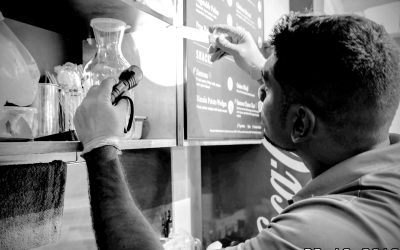 Application
A big part of our work involve conducting a thorough inspection in your premise. This allow us be able to identify any current pest infestation or potential pest issue that you might face.
These are some of our methods:
       Liquid insecticide
Residual Insecticide

Direct elimination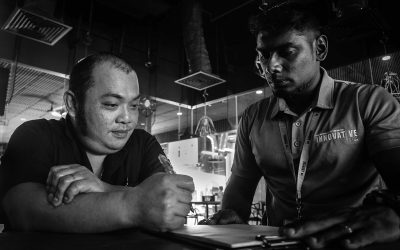 Reporting
A big part of our work involve conducting a thorough inspection in your premise. This allow us be able to identify any current pest infestation or potential pest issue that you might face.
Our reports system will:
Hardcopy- A hard copy will be given to you at the end of the session or;

Softcopy- An E-Report will be emailed to you directly. This allow you to be at work and yet know that the pest issue is being taken care of.
What Can You Expect
Why Choose Us
Dedicated Point of Contact
Your own personal admin will be handling your scheduling, feedback and pest related issue.
Dedicated On-The-Ground Pest Supervisor
Your own pest supervisor will be handling any re-infestation pest issue.
Quality Check
Our operation manager will be heading to your premises for quality control check during the duration of your contract.
Call Back
Same day call back without any charges. For urgent matters, we will be in under 2 hours. That is our commitment.
Document Related Issue
All soft copy service report is updated in a dedicated server while a hardcopy will be filed up and placed in your premise. We have the know how to help you in any kind of licensing, from SFA Food Stall, to AVA catering, to passing an Audit and even shipyard and vessel pest clearance.
Pest Identification & House Keeping
Our local technician will be on hand to provide training on pest identification and the housekeeping status in order for your premise to be pest free.
LET'S CHAT
Tell us all about your pest!!
keyboard_arrow_leftPrevious
Nextkeyboard_arrow_right
We would love to hear from you!
CONTACT US
We love to talk " Pest". Let us know how we can help you. From getting your F&B Pest Contract to sharing your home with creepy crawlers. Let us know. Nothing is too big or small for us.
Don't hesitate to call us, email us or send us through the contact form.