Pest Control For Office Space
Keeping the Office free from unwanted Pest through a combination of advance technology. With Integrated Pest Management solution and eco-friendly approach.
Other than keeping the work area clean, one of the most essential requirement to maintaining your office is Pest Control services. With Singapore warm and humid weather, it increases the chances of Pests infestation in your Offices Building. If your colleague suffers from a Pest problems, high possibility the pests issue will get to you and your department. Office pantry often provide a variety of food sources for numerous type of Pest species.
They usually find food crumbs, along with spills, dirty dishes, and leftovers in the Office kitchen. Pantry areas in the Office like under the sink and cupboard provides warmth, ideal location to build nests or lay eggs. This can lead to a major Pest infestation problem in no time. Unfortunately, even the most well design of an Office space is not spare from a Pest infestations.
Most Pests prefers a destination that provides warmth, food, water, and a safe dark place to breed and multiply. It is common for Pest such as Rodents, Bed Bugs, Ants, Cockroaches and Flies to invade to your office. The presence of pests in your Office space will not encourage employees to be productive and can be uncomfortable for customers. The will result to a drastic decrease in productivity, constant short in manpower, higher medical costs, and lost in revenue.
Innovative Pest Control services for Offices in Singapore apply an Integrated Pest Management approach. Our Commercial Pest Control experts focus on Pest Extermination Treatment Plan, Pest Prevention and guarantees results. We will eliminate all the possible pest attractants leading into your Office Building premises.
Innovative Pest Management
Pests Control Prevention for Office Buildings
Implementing effective Pest Management measures is fairly crucial. Below are some expert tips to help you proactively manage Pests in your Office building:
Conduct a regular routine inspections to identify Pest common hiding spaces. Keep a lookout for signs of pest activity, entry way, and potential breeding areas in and around the Building premises.

Maintain the cleanliness of the common spaces, pantry, toilets, storeroom to eliminate any potential food and water sources for Pests.

Practice disposing of trash regularly, and keep waste bin area clean any food crumbs and drink spills.

Store food leftovers in airtight seal containers or in the pantry refrigerator and clean up spills immediately.

Declutter to reduce the potential habitat for nesting and hiding areas for unwanted pests.

Train employees on the Pest prevention measures, specifically the proper way to dispose of food waste. And have the staff report of any signs or sighting of Pest or infestations.

Have a reputable Pest Control company regularly inspecting the Office Building spaces. The Specialists will be equipment to identify any pests hiding spots, safely eliminate and controlling the Pest problem. Ensuring a precautionary measures are in place to prevent any future infestations to reoccur.
Frequent Asked Question For Office Space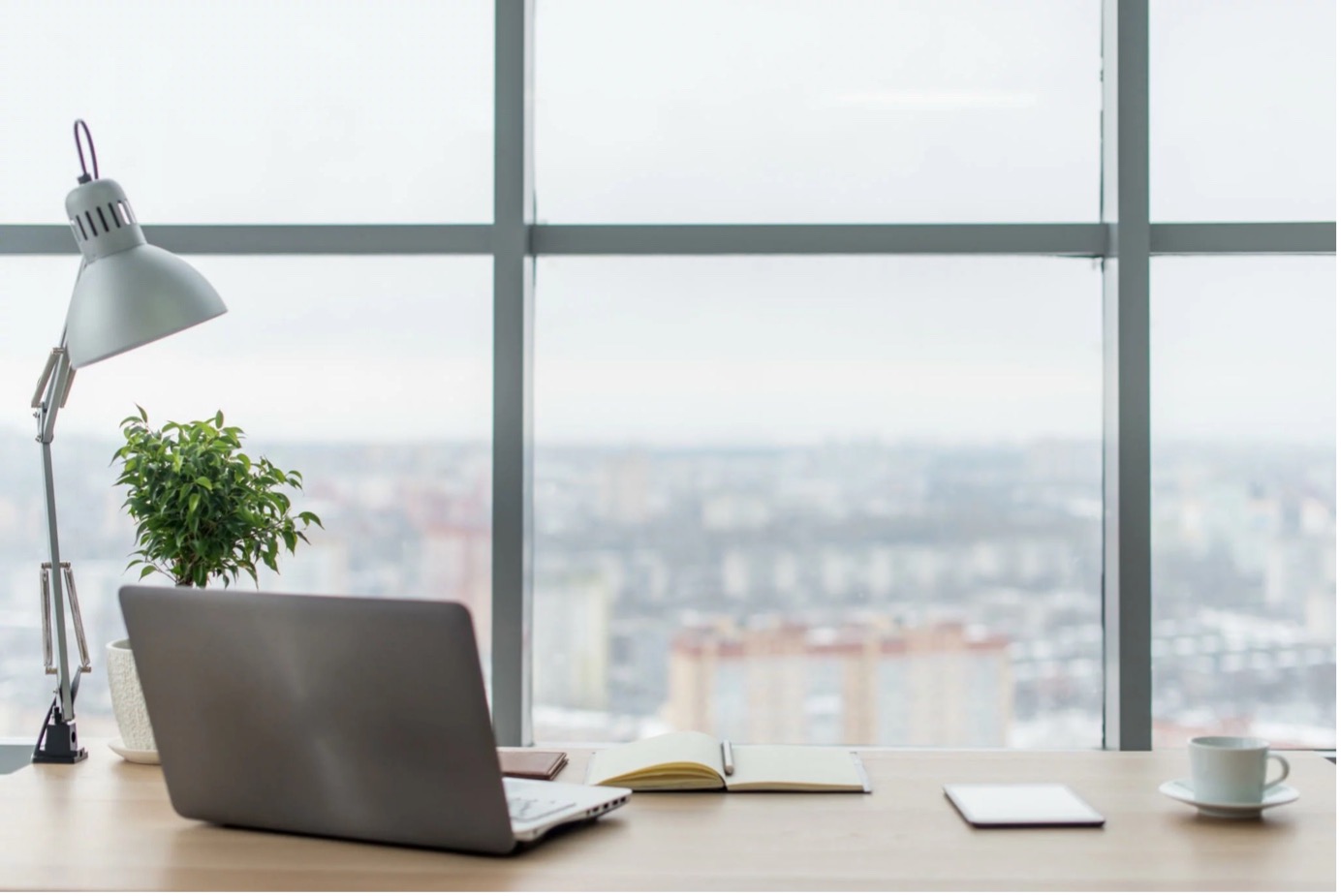 Keeping a Pest free environment in a work place setting and taking care of your employees health and safety is important. Pest are carrier of various harmful diseases. Additionally, a Pest problem can affect your employees productivity.
Commonly Rodents, Ants, Cockroaches, Bed Bugs and Flies are the usual culprit invaders in office setting. Since toilets are use more often in Offices, pipes and faucets may wear down quickly. Leaks can serve as a water source for Rats, Cockroaches and many other Pest species. Moreover the storage room for documents are materials serving purpose to Rats, Cockroaches and Booklice.
The pantry is design to accommodate all employee to have their meals during break. Leftover food in the pantry attract unwanted Pest. Employees bringing small pillows or stuffed toys from home can also introduce Bed Bugs to the Offices furniture in some cases. The toilet is one of the most common area to locate Pest for the water source and dampness it provides.
Dedicated Point of Contact
Your own personal admin will be handling your scheduling, feedback and pest related issue.
Dedicated On-The-Ground Pest Supervisor
Your own pest supervisor will be handling any re-infestation pest issue.
Our operation manager will be heading to your premises for quality control check during the duration of your contract.
Same day call back without any charges. For urgent matters, we will be in under 2 hours. That is our commitment.
All soft copy service report is updated in a dedicated server while a hardcopy will be filed up and placed in your premise. We have the know how to help you in any kind of licensing, 
Pest Identification & House Keeping
Our local technician will be on hand to provide training on pest identification and the housekeeping status in order for your premise to be pest free.
Tell us all about your pest!!
keyboard_arrow_leftPrevious
Nextkeyboard_arrow_right
We would love to hear from you!
We love to talk about "Pest" and share our expertise. Let us know what you have encountered for us to assist you further. From getting your F&B Pest Contract to sharing your home with creepy crawlers. There are no Pest issues assign to us, that is too big or too small.
Do not hesitate to call, email or send us a text via our contact form.