Learn More About Bed Bug Control
Bed Bug Control
Some people think that bed bugs are only found on beds as the name suggest. In reality, these critters exist in many other places! To get rid of bed bugs, it is important to first understand what are the signs of bed bug. Second is how to properly identify them. They hide very well, so one of the basic things you need to do is look for their dropping. This can give you a clear indication of the bed bug infestation level that you are facing.
Some of the droppings will be clustered together. When you see this, it is safe to say those places are their harbourage areas.
Bed bugs choose to harbour near us humans because they feed on our blood. After a blood meal, they can turn reddish brown in colour. Additionally, they will need to take time to travel to get to their next blood meal.
keyboard_arrow_leftPrevious
Nextkeyboard_arrow_right
Prevention Is Better Than Cure
Basic Bed Bug Control Tips
Many do not notice when a bed bug bites, and it is not uncommon for us to not feel anything when this happens. That's because they are capable of injecting saliva that acts as an anaesthetic. This numbs the area that they are feeding on. So instead of waiting for them to bite you, look for them instead!
Use a Mattress Encasement
This is a good investment because it serves as a protection and will stop bed bugs from getting inside your mattress.
Don't Be A Hoarder
Bed bugs can use empty cardboards and old furniture as a hiding place. Make sure to dispose them.
Inspect Luggage & Clothes When Return From Overseas Trip
Bed bugs are common hotel problems, which means you can bring them back home after a travel. Check your luggage and clothes after the trip to make sure there are no bed bugs!
Try These Out First
Do-It-Yourself Bed Bug Control Remedy
There are plenty of off-the-shelves pesticides for bed bug treatment and removal. You can also try do some home remedies to repel these pests. For instance:
Heat Treatment
Since heat kills bed bugs, you can use a clothes dryer to exterminate them. Simply put the linens and sheets inside with hot soapy water. Then, dry items on high heat for at least 20 minutes. Nevertheless, it is important to note that you cannot put most bed bug harbourage like mattresses or bed frame inside washers.
Cold Treatment
Just like extreme hot kills bed bugs, severe cold can also kill them. Seal items that were infested inside a bag and place it inside a freezer at 0 degrees fahrenheit for four days. However, this only works for items that can fit inside the freezer.
Vinegar
An old-school way of repelling bed bugs is vinegar spray. Just wet the infested area as well as the tight spaces between your furnitures. One disadvantage of this home remedy is that its smell can be bad and long-lasting.
Talcum Powder
This is another simple way of trying to get ride of bed bugs. Sprinkling this powder on areas infested with bed bugs will dehydrate and kill them.
Although these home remedies might work for killing bed bugs, it hardly solves your problem. The target is to stop them from multiplying. That's why finding the bed bug eggs is key to eliminate bed bugs infestation. Their eggs are well-concealed. They will find cracks and crevices to safely hide, making it a challenging task for you.
Hiring pest management professionals like us is still the most recommended solution. Not only we will exterminate the bed bugs, we will also ensure that you won't have a re-infestation. This will give you peace of mind and a good night's sleep! 
Learn About Bed Bug Treatment
Bed Bug Control Treatment
Our bed bug service uses two different treatment methods. One is with chemical and the other without. Both are equally effective and will be able to eradicate the infestation. The number of sessions will depend on your infestation level. Some require two to three treatments for complete elimination. Each session must be done within 7-10 days apart to break the egg cycle. You would need to do some preparation before we can start the treatment.
Inspection
We always start off with a thorough inspection. This is to understand where the main harbouring areas are and to familiarise ourselves with your premise. A good 30 minutes inspection is key to control bed bug.
During the inspection, we will separate the mattress, bed frames and any types of furniture in the house. This is to ensure that we will be able to check on all the areas and look for any signs. Bed bug hides very well, so looking for their dropping is key in finding their harbouring area. Check out the video below to understand better about the inspection.
Procedure 1: Thorough inspection
Application
One mistake that most pest control technicians make is to not follow the dosage for the chemical. More is not always good. They are known to build resistant over time. So by not using the correct dosage, they are able to get "stronger" should they survive the first treatment. This will allow their offspring to be harder to kill and they are able to multiply faster than usual. Not all pest control companies are equipped with the right technique and experience to counter the bed bug problem.
Procedure 2: Preparation for the chemical dilution in the ULV Mister
Treatment
Bed bug Misting treatment is a residual spraying treatment that enables a wide coverage of surface areas. When this happens, they will be affected once they start moving to the sprayed surfaces.
Procedure 3: Understanding the difference between drenching and misting
Final Treatment
Once the water-based chemical dried up, it will leave a residual effect which will ensure that the bed bug will be in touch with when they move around. The next treatment must be done within 7-10 days time in order to break the egg cycle.
Procedure 4: Using a ULV misting that enable fine droplet of chemical to be on the surface of the harbouring areas and potential harbouring areas.
Steps To Solve Your Bed Bug Problem
Get A Pest Control Program
Inspection & Identification
A big part of our work involve conducting a thorough inspection in your premise. This allow us be able to identify any current pest infestation or potential pest issue that you might face.
The inspection is conducted either by: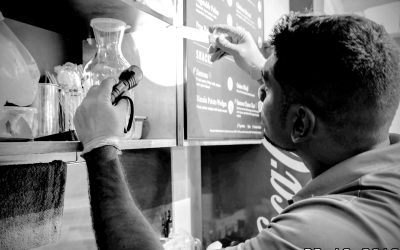 Application
A big part of our work involve conducting a thorough inspection in your premise. This allow us be able to identify any current pest infestation or potential pest issue that you might face.
These are some of our methods:
 ULV Misting
Steaming
Using a steamer to eliminate the bed bug eggs and any live presence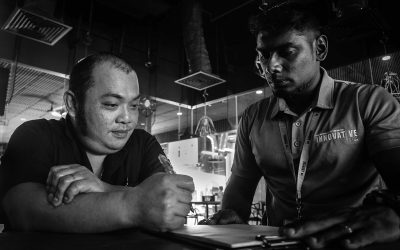 Reporting
A big part of our work involve conducting a thorough inspection in your premise. This allow us be able to identify any current pest infestation or potential pest issue that you might face.
Our reports system will:
Hardcopy- A hard copy will be given to you at the end of the session or;

Softcopy- An E-Report will be emailed to you directly. This allow you to be at work and yet know that the pest issue is being taken care of.
What Can You Expect
Why Choose Us
Dedicated Point of Contact
Your own personal admin will be handling your scheduling, feedback and pest related issue.
Dedicated On-The-Ground Pest Supervisor
Your own pest supervisor will be handling any re-infestation pest issue.
Quality Check
Our operation manager will be heading to your premises for quality control check during the duration of your contract.
Call Back
Same day call back without any charges. For urgent matters, we will be in under 2 hours. That is our commitment.
Document Related Issue
All soft copy service report is updated in a dedicated server while a hardcopy will be filed up and placed in your premise. We have the know how to help you in any kind of licensing, from SFA Food Stall, to AVA catering, to passing an Audit and even shipyard and vessel pest clearance.
Pest Identification & House Keeping
Our local technician will be on hand to provide training on pest identification and the housekeeping status in order for your premise to be pest free.
LET'S CHAT
Tell us all about your pest!!
keyboard_arrow_leftPrevious
Nextkeyboard_arrow_right
We would love to hear from you!
CONTACT US
We love to talk " Pest". Let us know how we can help you. From getting your F&B Pest Contract to sharing your home with creepy crawlers. Let us know. Nothing is too big or small for us.
Don't hesitate to call us, email us or send us through the contact form.