Learn More About the Different Group of Ants
July 14, 2023
Defence Against Ants in Singapore- Part 2
July 14, 2023
Defence Against Ants in Singapore – Part 1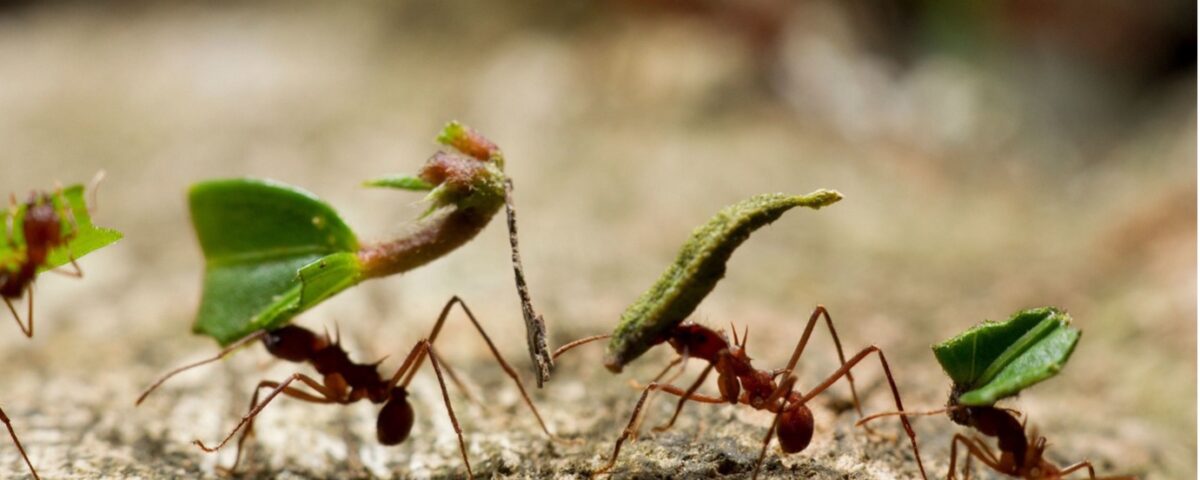 Defence Against Ants in Singapore
Ants are very common insects in Singapore and they have a few unique capabilities. Including their ways of communication skills which effectively allows their colonies to function as a super organisms. There are 20 quadrillion Ants on earth and that is approximately 2.5 million Ants per every humankind. The known and documented Ant species from the family Formicidae are numbered over 12,000.
Some of the experts have estimated over 20,000 existing Ant species. They can be found almost everywhere in the world except Antarctica and some islands. How to get rid of Ants permanently and kill Ants have been a major problem for these invasive Ant species.
It is crucially important to know and identify them correctly as it makes a difference when getting rid of them. The easiest way to eliminate Ants infestation is to avoid them entering your home in the first place.
Pharaoh Ant is a major indoor pest in Singapore and has the capability to survive in homes. They dominate and start an Ant nests colonies within buildings. They not only consume food, this Ant population is known for its ability for "getting into things." In certain areas, they have become a major pest to residences, bakeries, factories, offices, and areas where food is handled.
Size :
1/16″ to 3/32″

Shape : Eyes tiny, sub-angular shoulders, head and thorax

Colour : Golden Yellow to Reddish

Legs : 6

Wings : Female no, Male loses it after mating, but do not fly

Antenna : Yes, 12 segment Antennae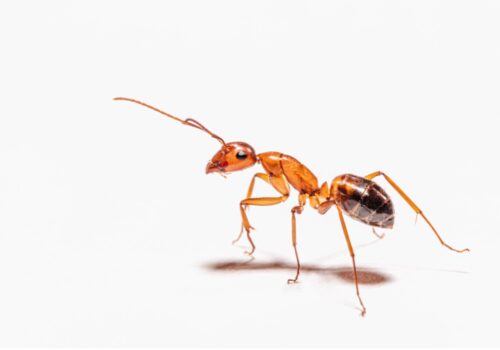 Diet :
They usually like to eat a lot of things syrups, natural fruits, meats, and different kind of dead insects. They can cause major problem for businesses that handles food, groceries goods, stores, hospitals, and buildings.
Habitat :
Pharaoh Ants love the tropical countries and near warm, moisture areas. They might make their nests in hard to reach places, like behind baseboards, in furniture, under the floors and between linens.
Impact :
They infests almost everywhere in building areas where food is accessible and infests locations where food is not easily found. Pharaoh Ants have a wide range of preference when it comes to the types of food choice. You can find a trail of Pharaoh Ants during an infestation that lead to food source that are sweet, or oily. This impacts in so much food being discarded due to contamination.
In Ant infested hospitals, patients of burn and newborns babies are at risk because Pharaoh Ants can transmit Salmonella.
Prevention :
Keep the kitchen clean after cooking every meal and store leftovers in sealed containers. 

Seal cracks and crevices to avoid all possible entry points.

Pharaoh ants like water, ensure to fix leaking pipes.

Keep your premises clean and your floors mopped often. And do not leave food outside unattended for longer than 2 hours.
Solution :
The recommended way to effectively eliminate Pharaoh Ants is by the use of baits, the Ant baits attractive to these species. Modern baits uses insect growth regulators an active substance that attracts to the food content and brings it to the nest. Baits cannot be placed in just about any location and expect to work. Pharaoh and other Ant species have also been exterminated with baits of 1% boric acid and part water.
Advisable to call Innovative Pest Control to inspection and identify the type of Ants infestation. A suitable plan will be discussed to rid of the pest problems permanently.
There are more than over 12,000 Ant species worldwide
Crazy Ants do not sting, they tend to spray formic acid as a defence mechanism to overcome their prey. They have gotten their name for their unusual erratic and frantic movement. The most craziest part about the Crazy Ants is their attention to electrical equipment. These invasive species of insect gos through warm climates, kills wildlife and invades buildings.
They are the type of ants that swarm in huge numbers and pesticides hardly slows them down. Yet manages to sometimes disappears mysteriously. They create a destructive impact on the island's ecosystem.
Size :
 1/8″

Shape : Eyes tiny, sub-angular shoulders, head, thorax, body has long coarse hairs and legs

Colour : Dark Brown to Blackish

Legs : 6

Wings : Female no, Male loses it after mating, but do not fly

Antenna : Yes, 12 segment Antennae
Diet :
They are omnivorous and feed on live and various species of dead insects, seeds, natural fruits, potted plants and household foods.
Habitat :
They are highly adaptive to living in both moist and dry areas. They prefer nesting in places like trash, leaf litter, rotten wood, and soil, and nest in a variety of locations. The Crazy Ant site can be found by following the workers trail carrying food back to their colony.
Impact :
They are known to be an invasive species and will take over your home and your property very quickly. Their numbers of Ants populations comes huge and they can rid of Ants that are of other types. They are also known to bite and considered less painful than of a Fire Ants. There is a major problem when they found an entry points into your home.
They infest in a large numbers and typically these Ants permanently build their nests inside your home. Commonly close to electrical equipment and sockets that can then leads to malfunction.
Prevention :
Seal window, doors, cracks and crevices to avoid all possible entry points.

Caulk around the cracks within wall voids, doors and windows.

Seal utility openings like wire casings and pvc pipes.

Be sure to clean thoroughly spills after meals to avoid attracting the Crazy Worker Ants.
Solution :
The Crazy Ant infest in a big number in residential home, commercial businesses or outdoors. Ants of this species often travel a great distances away from their colony, so nests are often difficult to control. Contact Innovative Pest Control Services for an Ants inspection to rid of the problems permanently.
Fire Ants have caused over 3 billion dollars worth of damage within a year
Ghost Ants is named for obvious reasons that they are in fact very hard to see. This is due to their pale colour and tiny body size. They are from a tropical species, originally African or Asian and in Singapore Ants are found in homes. This type of Ants are not able to survive in the northern part unless in greenhouses and heated locations.
Size :
1/16″

Shape : Eyes tiny, sub-angular shoulders, darker head, thorax

Colour : Pale Yellowish

Legs : 6

Wings : Female no, Male loses it after mating, but do not fly

Antenna : Yes, 12 segment Antennae
Diet :
Ghost Ants that lives indoor are known to feed on sweets treat and greases. And in the wild, they will feed on various living and dead insects.
Habitat :
They usually nest in wall voids, in between cabinets and inside the dirt of potted plants. Workers often make trails under the carpet edges and along the wires casings well hidden from view. They need high moisture environment and commonly found near water sources such as sinks, showers, bathtubs, potted plants and so forth.
Impact :
Ghost Ants cannot bite or sting human, as they do not have harmful stingers. However, they can become a great nuisance during infestation as they are known to hide and nest inside homes. Similar to Odorous House Ants, Ghost Ants give out a coconut-like smell odour when they are crushed and attract Ants.
Prevention :
Make a habit to regularly check under the dish washing sinks, and toilets for any leaky or drips pipes.

Check the edges of the carpet, in the shoe cabinets, around windows and doors for trails. 

Outdoors you can turn over any rocks, bricks or debris on the ground.

To pay attention to the area around walls and walking paths by pulling back the grass outdoors.
Solution :
Non-chemical control is based entirely on exclusion through eliminating their main food sources. Crazy Ants nest are usually outdoors so caulking around the area may prevent their entrance and future Ghost Ant infestation. Indoor chemical controls are baits, dusts, and spot treatments with chemical or non-chemical residual sprays. Outdoor treatments may include chemical formulations as Ant traps, baits, granules, dusts, and sprays.
Contact Innovative Pest Control Services for an Ants inspection. There are many ways to rectify an Ants infestation, we will plan a suitable program to solve the problems permanently.
Ants do not have ears, and some of them do not have eyes