How to prevent pest in your home
November 22, 2018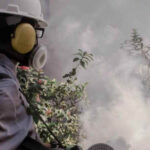 Mosquito Control for your Premise
September 7, 2019
Guide for Anti Termite Treatment In Singapore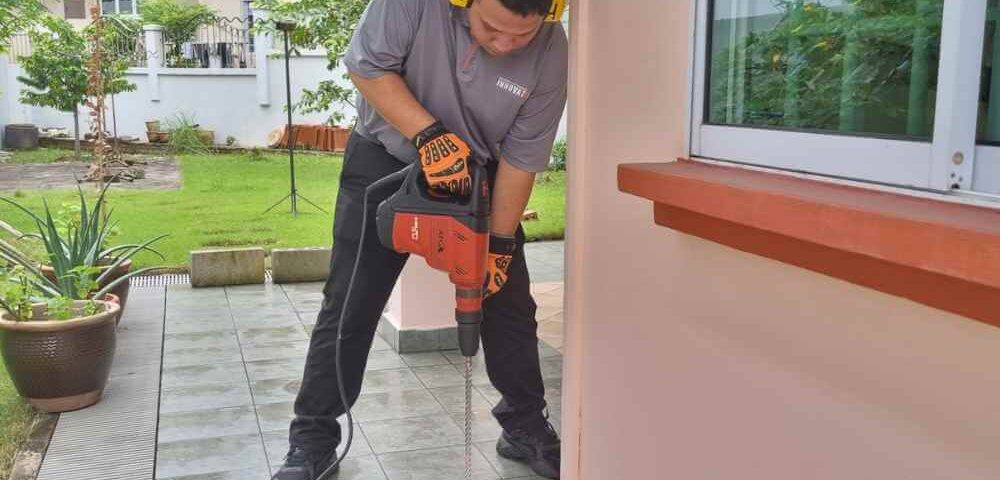 Guide to Anti Termite Treatment in Singapore
Before a company can purchase or distribute any pesticide in the Singapore, other than certain minimum risk pesticides. EPMA must review to determine that it will not pose unreasonable risks to human health or the environment. For chemical, such as Termiticides used for Anti Termite Soil Treatment containing Hazardous Substances controlled under (EPMA) and (EPM) (Hazardous Substances). Regulations must be approved by authority before they are sold.
Innovative Pest Control is registered licence with permit for the purchase of pesticide for use in strict accordance within the guidelines. The pesticides usage for the prevention and Treatment of Termites infestation problems are called Termiticides. The application can be properly performed only by a highly trained Pest Management Specialist.
Approved Treatments includes:
Termite Baiting System
Anti Termite Soil Treatment
Anti Termite Corrective Treatment
Below are Steps by Steps to Anti Termite Treatment Procedures
Anti Termite Corrective Treatment
Anti Termite Treatment in Singapore is a prevention Termite Treatment measure for your property. It can be done for Pre-Construction and Post-Construction Anti Termite Corrective Treatment. It is known fact that all buildings in Singapore before being constructed undergo AntiTermite Treatment. This ensure that that the property especially all the foundation wall will be protected.
Unfortunately, this will treatments normally last for 5 years and googling for cheap Termite Treatment near me isn't an option. Instead, getting another Anti Termite treatment is required.
1. Termite Inspection
Termite cases start with a thorough inspection to assess of the situation. Our Specialist conducted an assessment. They checked the surface areas of parquet flooring, frame door, rooftop beam, false ceiling and walls for signs. To determine the extended and size of the colony and severity of the infestation then plan the suitable treatment.
Surrounding trees and landscape around the external premises will be thoroughly checked to locate the entry point detect signs.
2. Underground Detection and Marking
At the site preparation for The Post Termite Treatment drilling is required to penetrate the ground about half a metre deep. Our Termite Pest Control Services Specialist will inspect for any cables or pipes before starting the process for Termite ground treatment.
5. Treatment
Our Anti Termite Control Specialist uses an Anti Termite Spray Generator High pressure pump. Lateral Injector slotted into the drilled hole to pumps and distribute a rate of 5 liters of Termiticide evenly. After the Anti-Termite treatment, meaning a barrier is form and there is no Termite entry way throughout the premises.
Below are Steps by Steps to Anti Termite Soil Treatment Procedures
Anti Termite Soil Treatment
Anti Termite Soil Treatment is divided into parts depending on the ground area that needs to be treated. Power pressured spray is used to evenly drench the soil ground area. This method is a prevention to fend Termite from infestation the property.
What happens after The Anti Termite Treatment Procedure is done?
It is important to know that during the warranty period, a regular Termite Control inspection will be scheduled. This way, should the Termite breach the barrier it is detected early. There is an added advantage when a Termite Baiting System is installed.
In-Ground (IG) Station
An In-Ground Station is a monitoring tool that we used regularly to check for any Termite infestation.
Above-Ground (AG)
An Above Ground station is Termite build to detect any infestation that might occur during the warranty period.
Learn More About The Baiting Treatments.
Xterm™ Termite Baiting System
A product formulated by Sumitomo Chemical designed specifically to target Subterranean Termites. This fully cellulose based Baiting System attracts active Termites to feed on.
Less damages to property as once Termites start feeding they would stop foraging for timber elsewhere on the property.

It targets the entire colony and gets to the root of the Termite infestation problem.

Baits are contained within a compact box to reduce the risk of tainting the rest of the environment. It is safe for the occupant of the property.
We must first understand their behaviour which varies depending on the species. For a successful Professional Termite Control, our Termite Specialist will set up a proper Termite Pest Management Service Plan to ensure your premise is safe.